Vertical Blinds
These are the most popular blind systems in Scotland, but they are also popular throughout the world. There is a thriving market in vertical blinds in almost every "Western" country. It is the practicality that makes them popular. The slats can be angled to let in varying amounts of light: indeed ordinary suffused daylight can be allowed into a room, while damaging ultra-violet light rays are kept out. And because the slats hang, quite literally "vertically", there is no flat surface for dust to settle on!
Vertical Blinds
Attractive.
Affordable.
Easy Maintenance.
Simple Operation.
DROP US A LINE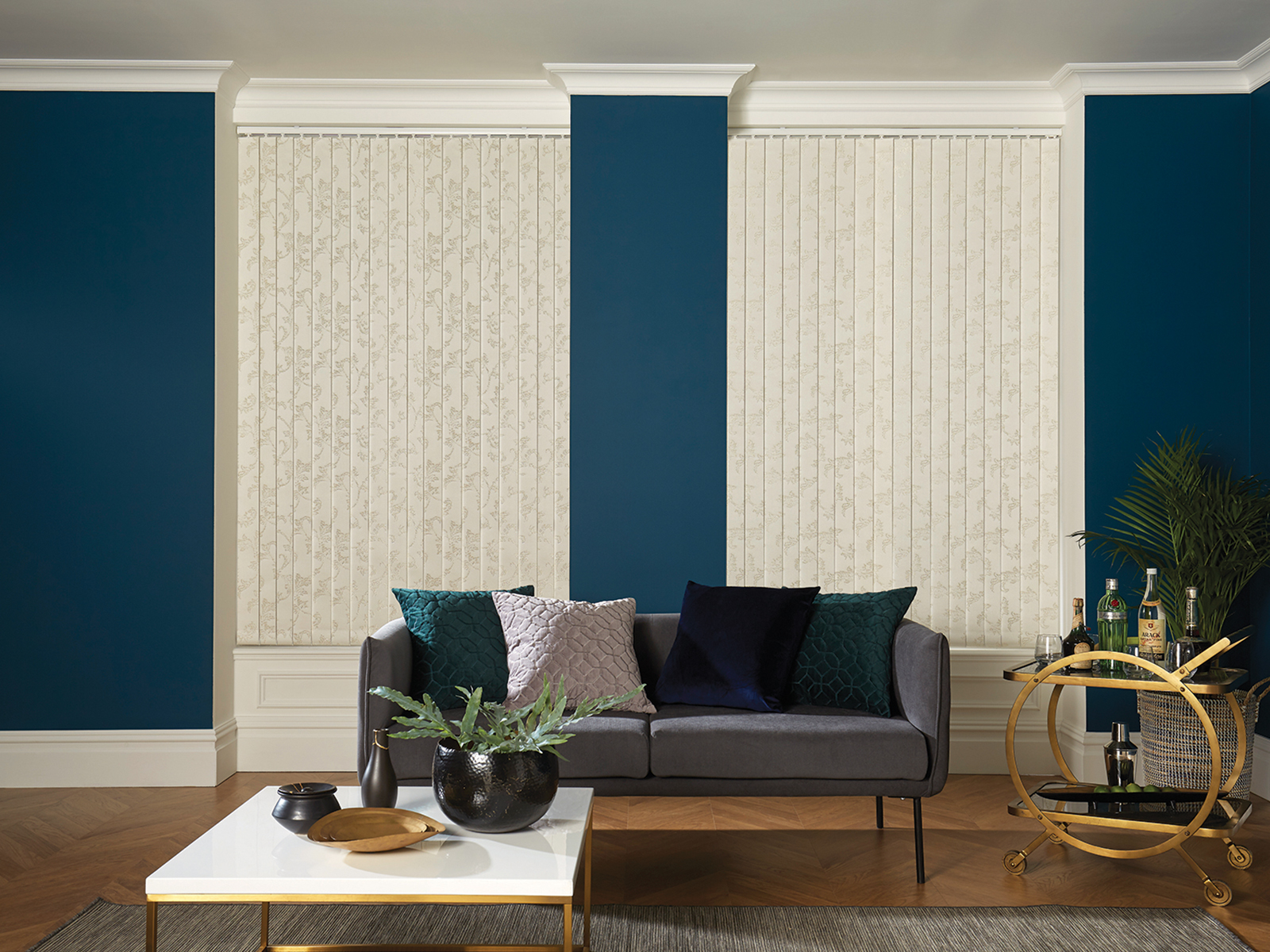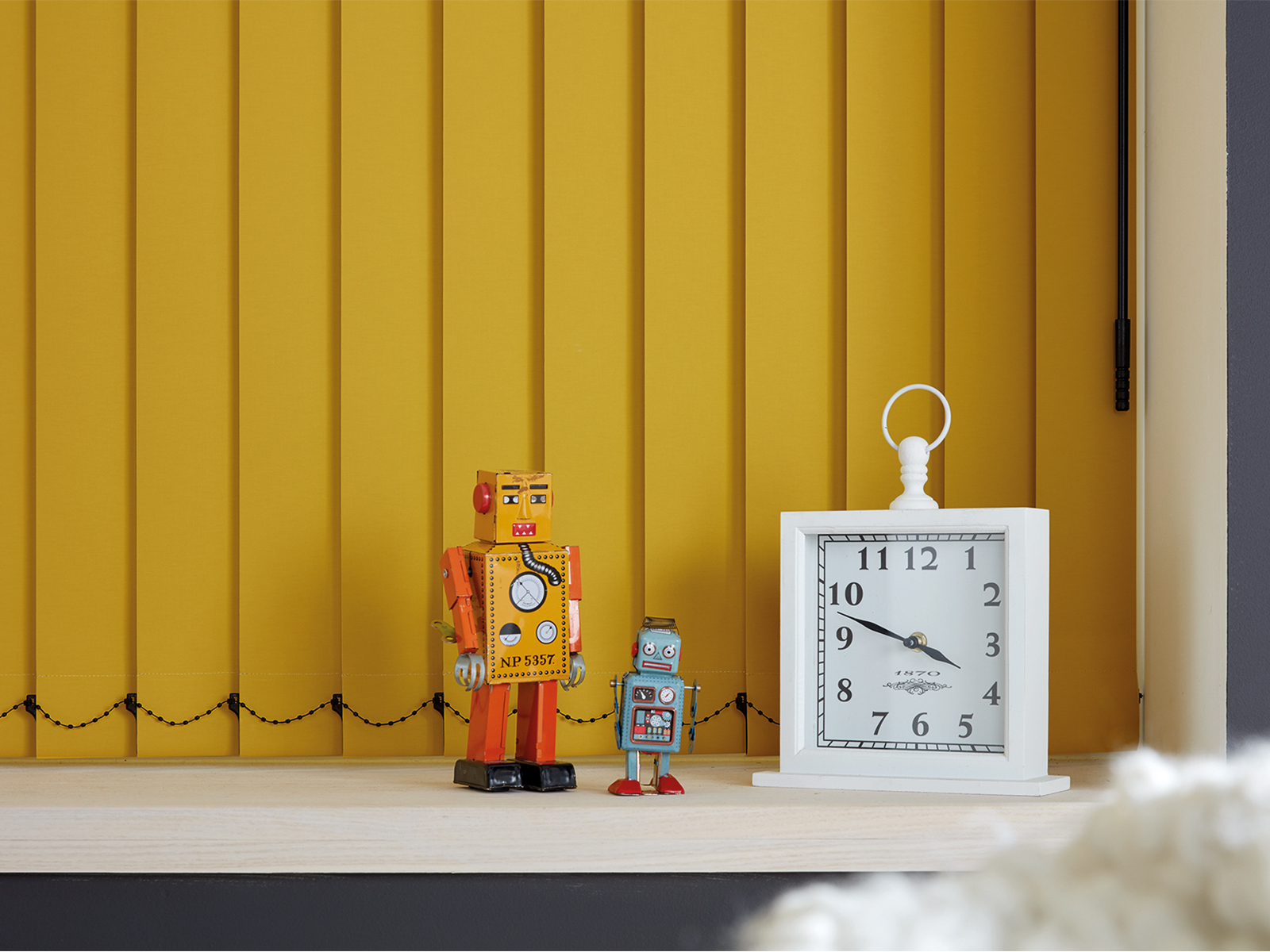 Special Head Rails
Some customers feel there is an added security factor with vertical blinds. When a house is unoccupied, if the slats on the vertical blinds are angled correctly, they do not send a signal that the house is empty, either through the day or at night. Unlike roller blinds or Roman blinds. Roller blinds drawn down through the day, or drawn up through the night, could advertise a house's vulnerability.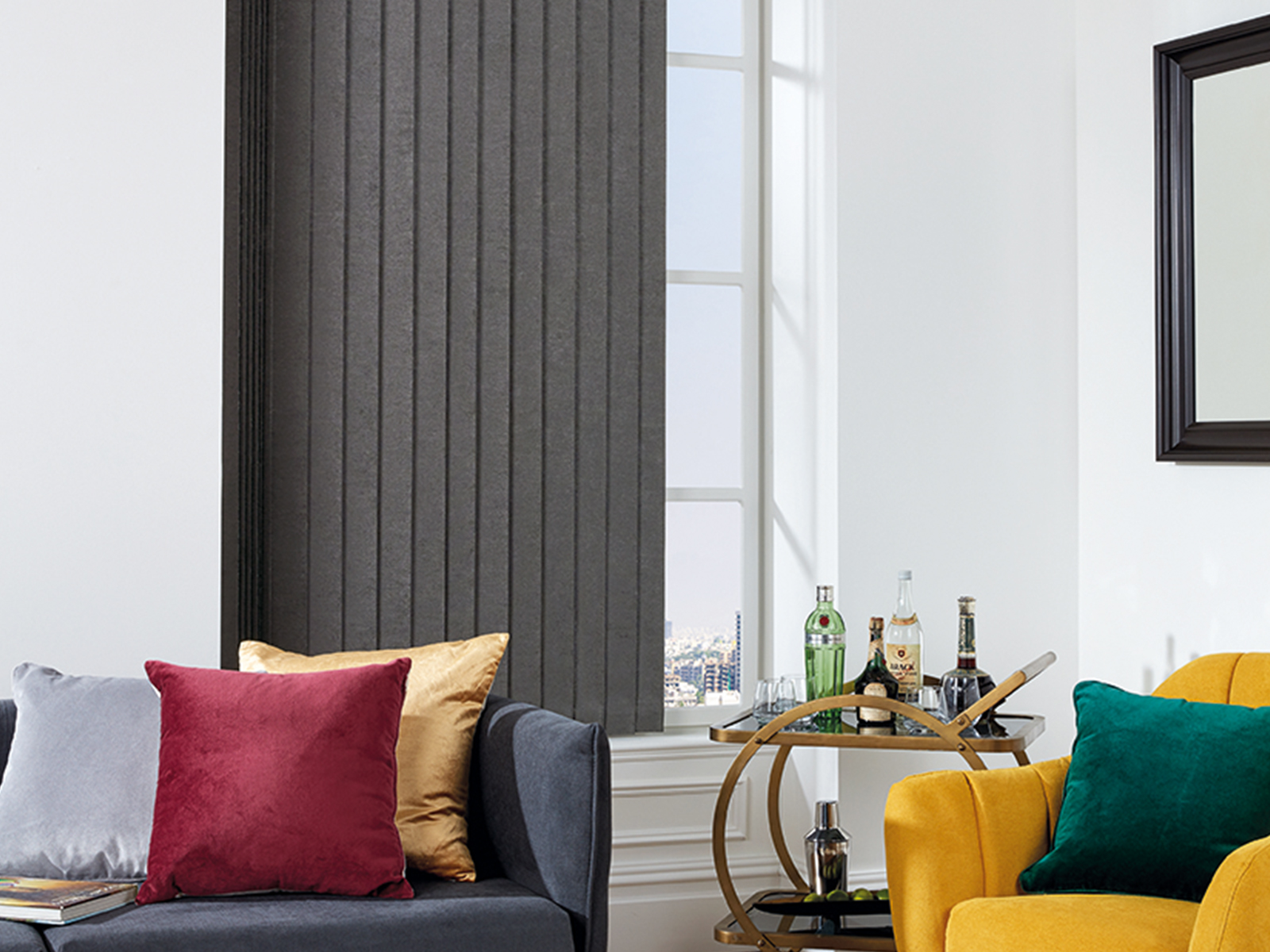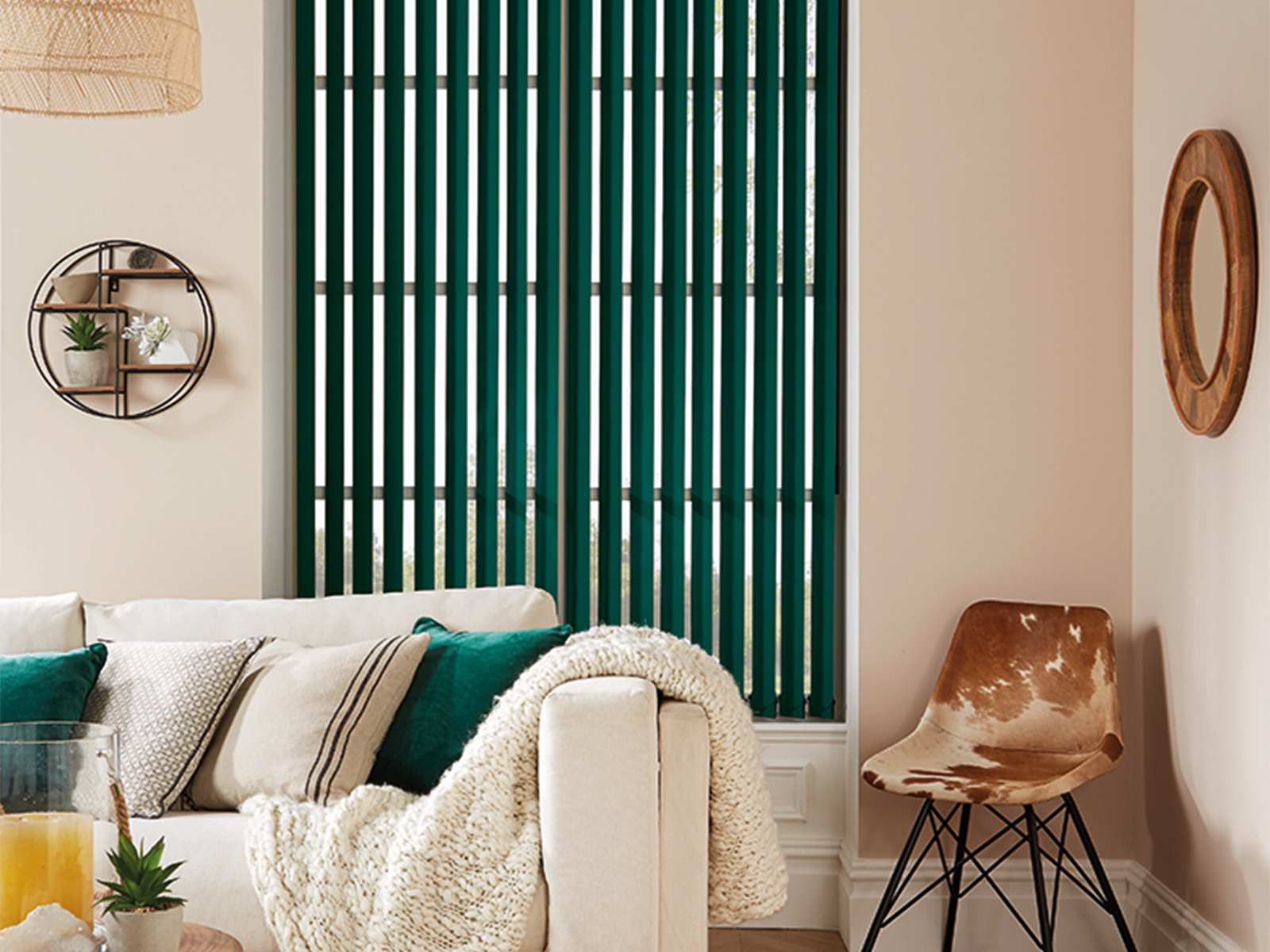 Suitability
Any window that has an average sized recess. Not, generally fitted onto doors. In some locations the only type of blind that can reasonably be fitted is a "vertical." E.g. some patio doors, some conservatories etc.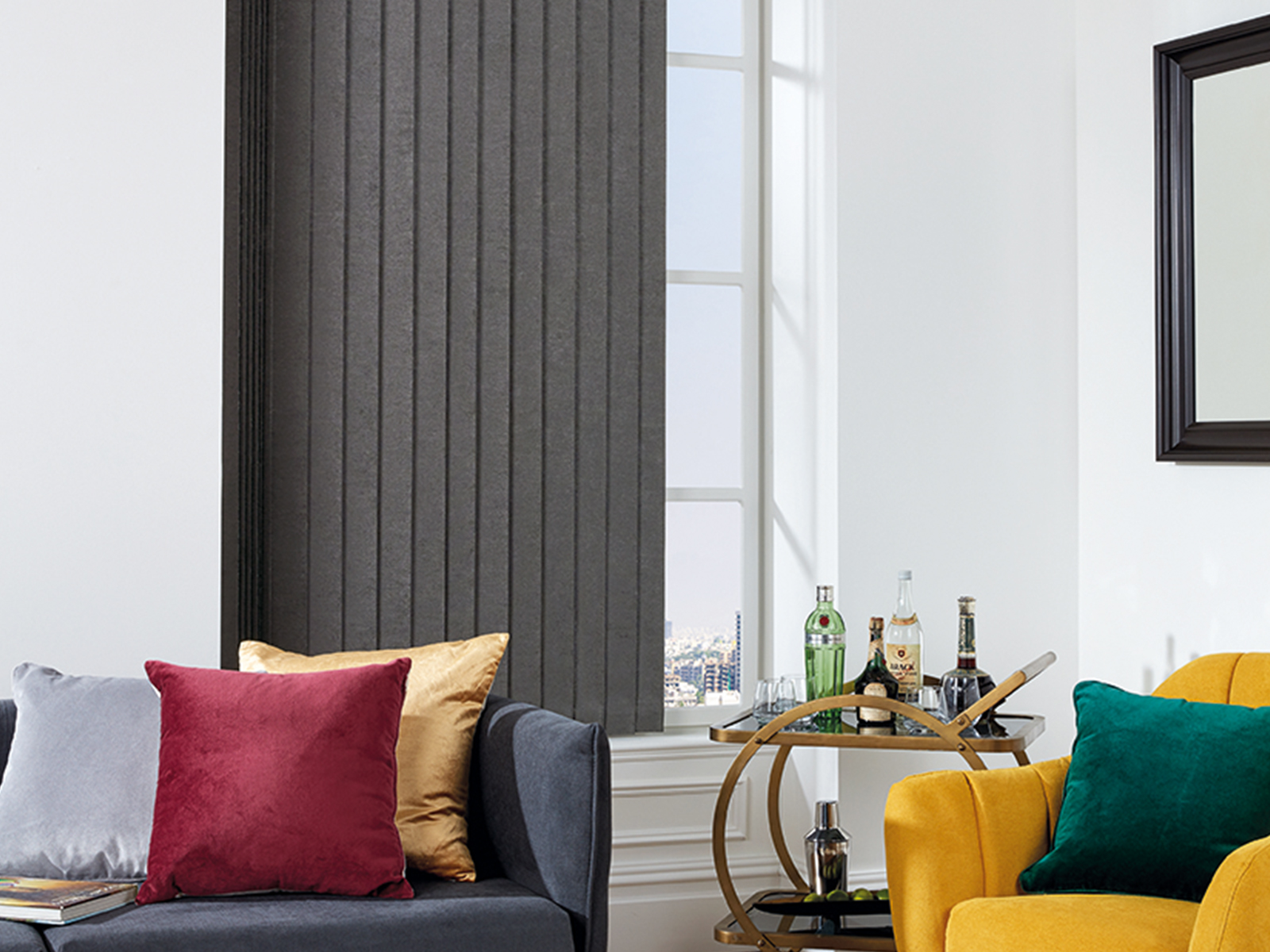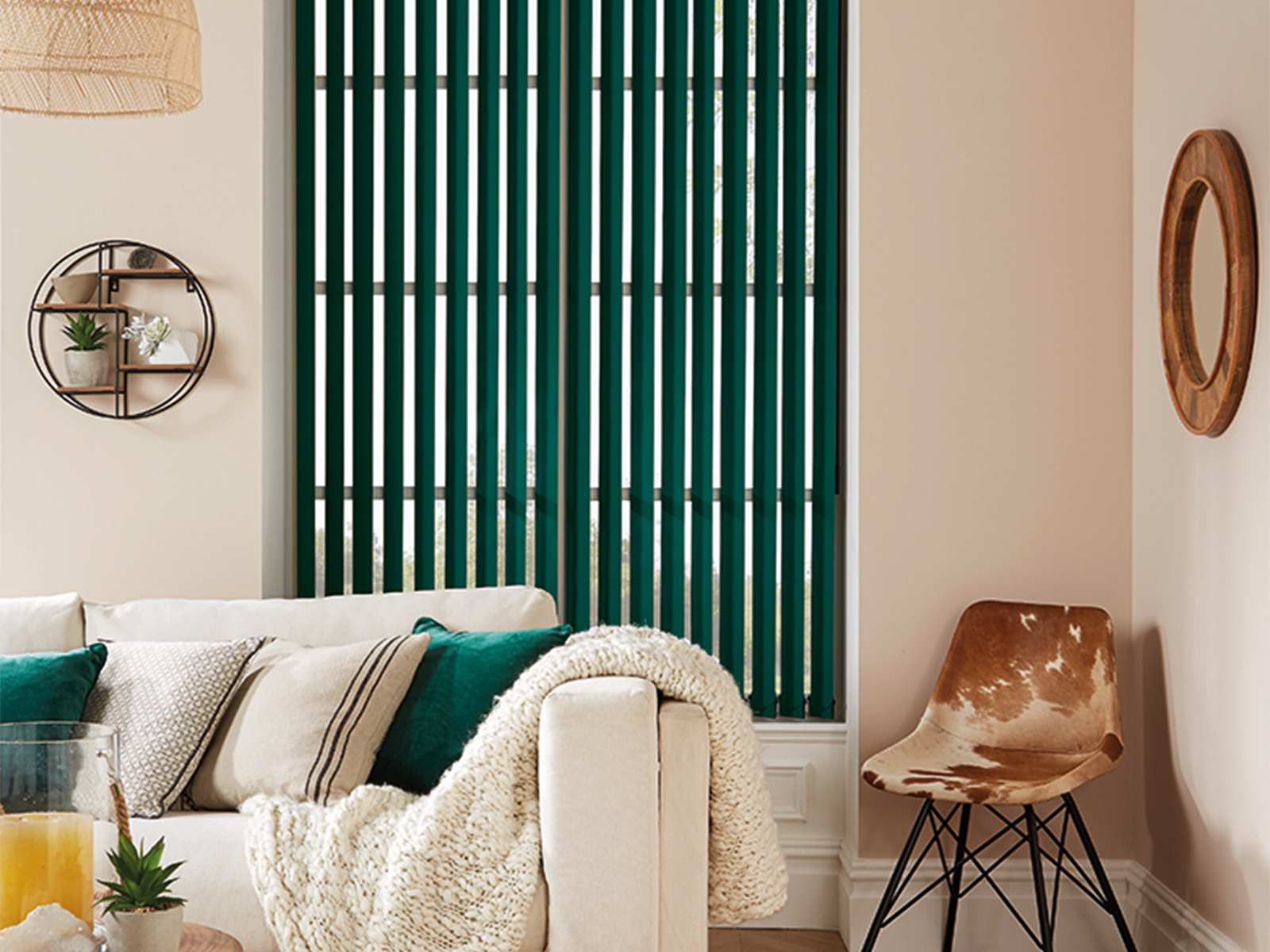 Cloth Fabric
Usually woven or bonded polyester but sometimes glass fibre or cotton. Available in a wide range of colours. Woven fabrics have patterns woven through the material, bonded fabrics have the patterns printed on one side. Woven fabrics are generally more expensive than the bonded ones. Some fabrics have the edges treated so that they do not fray. They can then be marketed as "machine washable."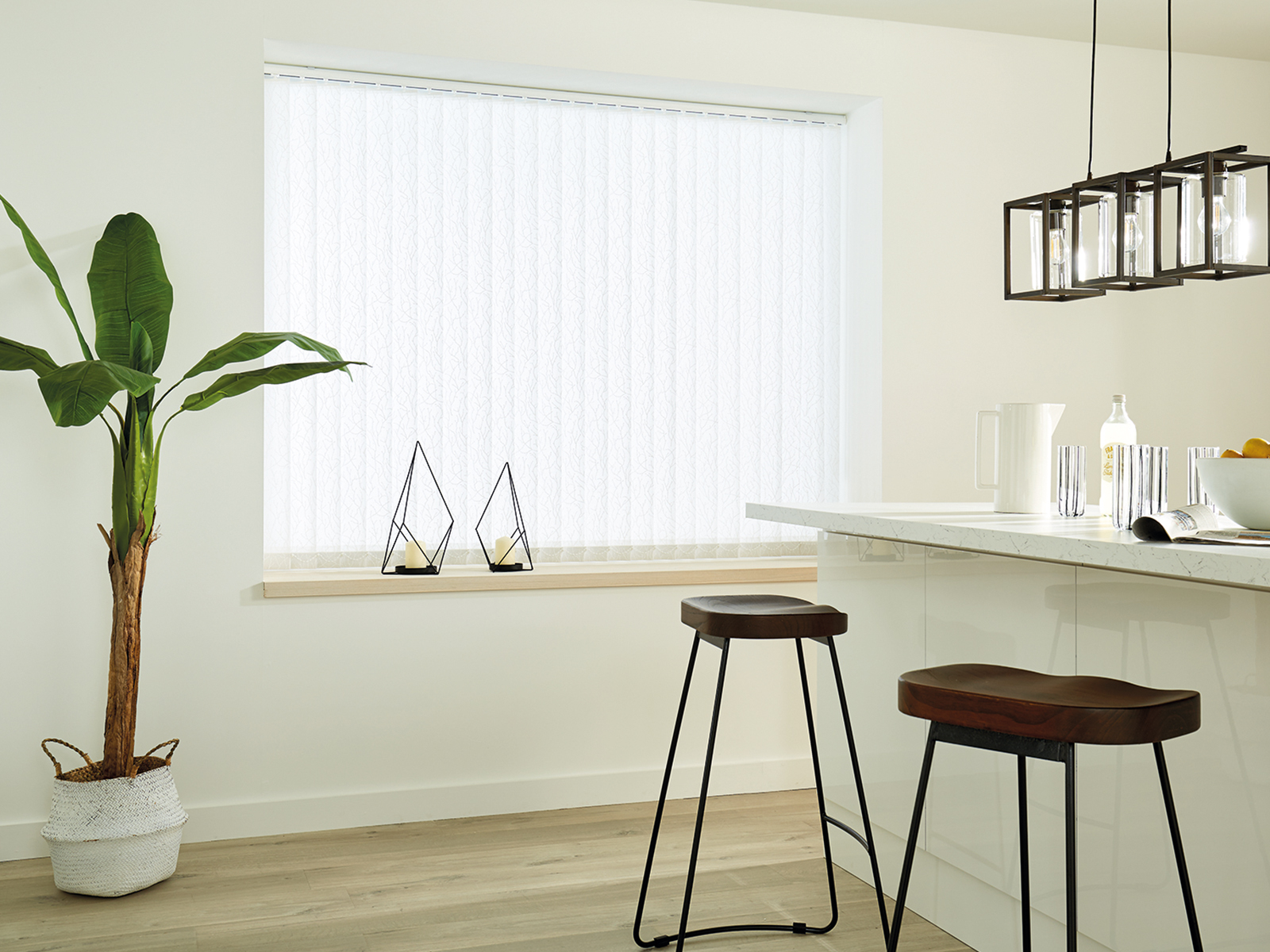 Soft-PVC
This soft plastic material can be plain or have patterns printed on. As the material is not penetrable by light, blinds made with soft PVC are often sold as "blackout." This is misleading. Vertical blinds have spaces between the top of the slats and the headrail, between the bottom of the slats and the sill, and between the slats themselves. Through all these spaces, light can penetrate. So although the fabric is blackout, the constructed blind is not. Soft PVC can be sponged with warm soapy water, making it a sensible choice for kitchens and bathrooms.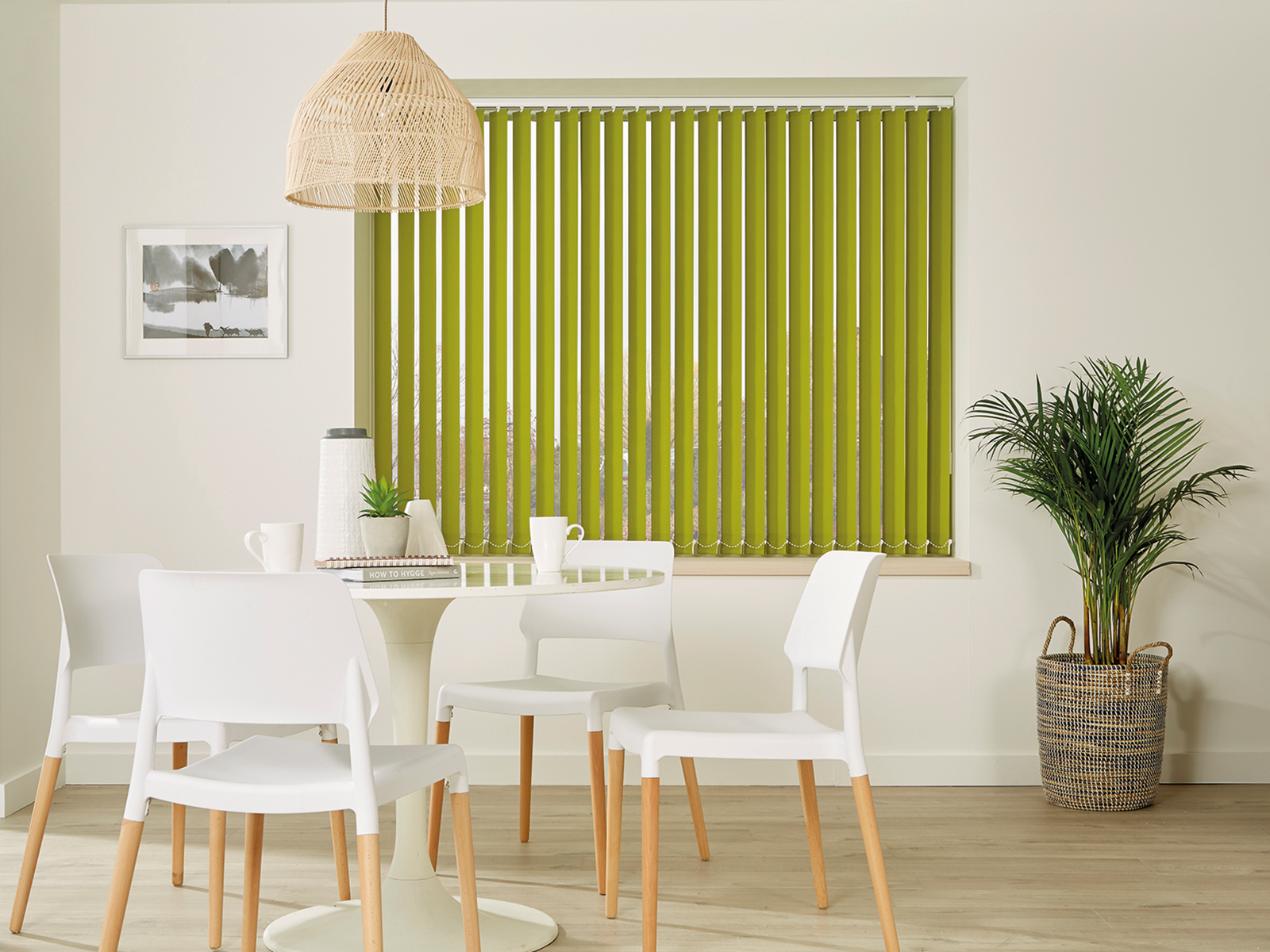 Hard PVC
This is the blind of choice in America. The hard PVC slats sold in the UK are imported from the USA. This makes them expensive. However they have some major advantages. There are no weights or chains, no hangers, no pockets. And as the slats are slightly concave, the edges butt together perfectly, giving a better blackout effect than cloth fabric verticals. As there are no chains along the bottom of the slats, pets such as cats and dogs don't get tangled up and damage the blinds. Furthermore the slats can be scrubbed with a scrubbing brush and soap and water. So these could be seen as the perfect vertical blind. Only the price is against them.
LET'S GET YOU FITTED
Monday - Friday 9 am to 5 pm
Call us today

Email enquiries to

WhatsApp us